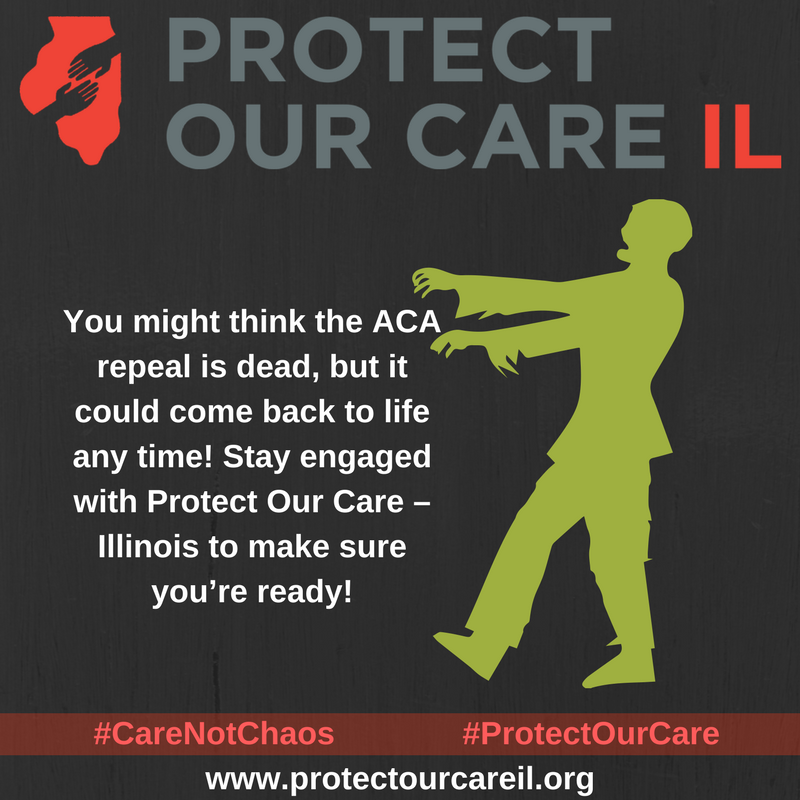 WOW—the last 36 hours have been quite the adventure in health care politics!
The Better Care Reconciliation Act no longer has the votes necessary to succeed. Repealing the ACA and working out a replacement later was floated for just a few hours before three Republican Senators announced that their opposition—enough to kill it! Unfortunately, that doesn't seem to bother Mitch McConnell! On Tuesday night, the Senate majority leader announced that he will call the so called "repeal and delay" for a vote early next week!
Repealing the ACA without any replacement is actually worse than any other proposal we've seen! According to a January CBO score and analysis from the Urban Institute, repealing the ACA without replacement will: strip 1 million Illinoisans and 32 million Americans of their health insurance, cause premiums to double, and cost Illinois $49B in lost Medicaid funding.
So what do we do now? Keep up the fight! The Republican efforts to repeal the ACA are growing more desperate and less likely to succeed—but only because you are standing firm!
CALL GOV. RAUNER!
Republican Governors are the most influential opponents to any effort to repeal the ACA or cut Medicaid, yet, time and again, Governor Rauner has been silent.
Call Governor Rauner today at 312-814-2121 and demand that he stand up for Illinois and speak out against any proposal which increases the uninsured rate; cuts funding for health care, including Medicaid; or increases health care costs.
JOIN US!
Protect Our Care Illinois is proud to stand with grassroots groups across the state who are continuing to host health care protests, rallies, and events! Join us!